• accessories • airportbag • crossbody • quilted • summertravels • travelessentials • uniquedesign • upcycled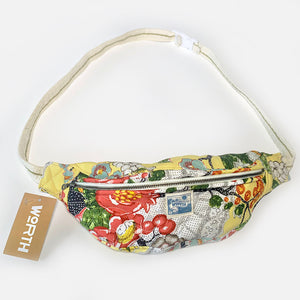 Hello friends! My name is Daniela and I'm a FMM student currently working at Live Chic every Monday. Throughout my shift I get to see all the new merchandise we receive and of course as fashion lover, it's hard to contain myself from buying all the goodies we have in-store. So, to make mine and your life easier, I have narrowed down my favourite item to the See the Worth Cocoon Crossbody Bag. Live Chic allows FMM students to gain real life experience operating a retail store. I have been able to work with my classmates to create in-store promotions that...
---
• dryer balls • environmental • fanshawe • laundry • reuseable • student made • sustainable • upcycled • wool • wools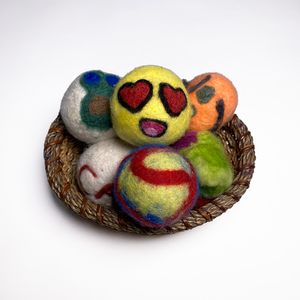 Hey guys! I'm Saleem. I am a student at Fanshawe College for Fashion Marketing and Management. I am writing on behalf of the 1st year Fanshawe students who make many of the products in the Live Chic store.  At Live Chic I am responsible for many key aspects for the operation of the store. Help decide what brands we will purchase Study financial statements and make trend predictions Using my merchandising skills to create effective displays Are you sick and tired of the hassle of buying, using and disposing of dryer sheets? Trust me, I am too. That's why I...
---
• Canadian style • Cotton • fanshawe • jacket • livechic • Local Artisans • quilted • Quilts • sustainable • upcycled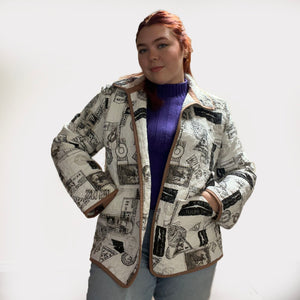 Hello! I'm Ana Mercader, a student in Fashion Marketing & Management at Fanshawe College.    As a fashion student, I keep learning how important it is to reuse, upcycle, and repurpose fabrics or any material to reduce waste and our carbon footprint. During my time at Fanshawe College, I got the opportunity to work at Live Chic, an in-campus retail store ran by students, for students (and faculty).    During my time working at Live Chic, I have learned a lot, I have been able to develop retail experience while having fun. Some of the tasks we do which I...