• Candle • Floral • home • Scented • sustainable • Wax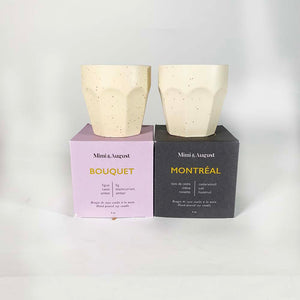 Hi, my name is Erin! I am currently at Fanshawe completing the Fashion Marketing & Management program.  I work at Live Chic in Fanshawe College, and I am here to tell you about one of my favourite products we have in store! Mimi & August candles not only help you relax but help you save the planet! These candles are 100% vegan and cruelty free and made from biodegradable soy wax.   As I am in my last semester at Fanshawe I had adapted many important skills in school that I can apply in my work outside of school. I...
---
• dryer balls • environmental • fanshawe • laundry • reuseable • student made • sustainable • upcycled • wool • wools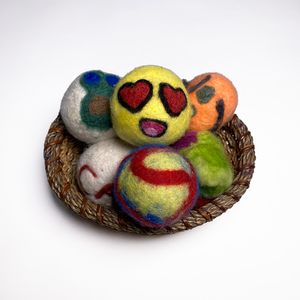 Hey guys! I'm Saleem. I am a student at Fanshawe College for Fashion Marketing and Management. I am writing on behalf of the 1st year Fanshawe students who make many of the products in the Live Chic store.  At Live Chic I am responsible for many key aspects for the operation of the store. Help decide what brands we will purchase Study financial statements and make trend predictions Using my merchandising skills to create effective displays Are you sick and tired of the hassle of buying, using and disposing of dryer sheets? Trust me, I am too. That's why I...
---
• Canadian style • Cotton • fanshawe • jacket • livechic • Local Artisans • quilted • Quilts • sustainable • upcycled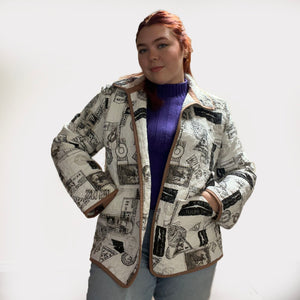 Hello! I'm Ana Mercader, a student in Fashion Marketing & Management at Fanshawe College.    As a fashion student, I keep learning how important it is to reuse, upcycle, and repurpose fabrics or any material to reduce waste and our carbon footprint. During my time at Fanshawe College, I got the opportunity to work at Live Chic, an in-campus retail store ran by students, for students (and faculty).    During my time working at Live Chic, I have learned a lot, I have been able to develop retail experience while having fun. Some of the tasks we do which I...
---
• Cotton • Dual Handles • Floral • Large • Quilts • School Bag • sustainable • tote bag • Travel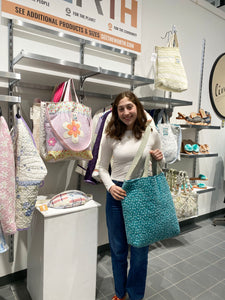 I'm Emily Giann, and I am in my final semester of the two-year fashion marketing and management program at Fanshawe College. Every Monday, I get the opportunity to work alongside my fashion friends in our very own store where I am surrounded by amazing merchandise which includes my favourite sustainably made Cocoon Tote Bags by See the Worth. I'm writing to tell you why this bag is perfect for your daily school needs while staying chic and shopping sustainably.    While being a part of the Live Chic team and a student within the fashion marketing and management program, I...
---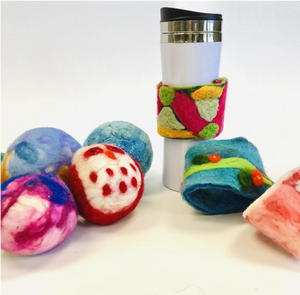 Hey everyone! If you have followed us for a while you know we offer a lot of wellness products, based in London, Ontario, we sell online and at Fanshawe College. This month we are adding something new to our amazing product line. We are introducing our dryer balls and cup sleeves to Live Chic. These amazing dryer balls and cup sleeves are made from 100% all natural wool. Throw them into your dryer to help dry your clothes quickly and keep them from getting static cling! The cup sleeves do a great job keeping your hands warm and cosy when holding a hot drink! Both make the perfect...