• accessories • airportbag • crossbody • quilted • summertravels • travelessentials • uniquedesign • upcycled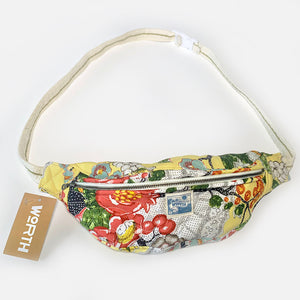 Hello friends! My name is Daniela and I'm a FMM student currently working at Live Chic every Monday. Throughout my shift I get to see all the new merchandise we receive and of course as fashion lover, it's hard to contain myself from buying all the goodies we have in-store. So, to make mine and your life easier, I have narrowed down my favourite item to the See the Worth Cocoon Crossbody Bag. Live Chic allows FMM students to gain real life experience operating a retail store. I have been able to work with my classmates to create in-store promotions that...
---
• Canadian style • Cotton • fanshawe • jacket • livechic • Local Artisans • quilted • Quilts • sustainable • upcycled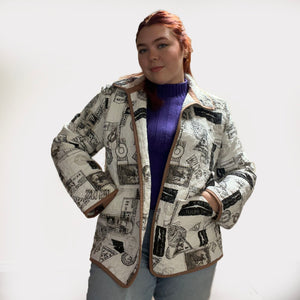 Hello! I'm Ana Mercader, a student in Fashion Marketing & Management at Fanshawe College.    As a fashion student, I keep learning how important it is to reuse, upcycle, and repurpose fabrics or any material to reduce waste and our carbon footprint. During my time at Fanshawe College, I got the opportunity to work at Live Chic, an in-campus retail store ran by students, for students (and faculty).    During my time working at Live Chic, I have learned a lot, I have been able to develop retail experience while having fun. Some of the tasks we do which I...