• Easy matching jacket • Eco-friendly • Jacket • Quilt Jacket • See the worth • Slow fashion • Sustainable clothing • Upcycled fashion • Warm and fashion • Winter jacket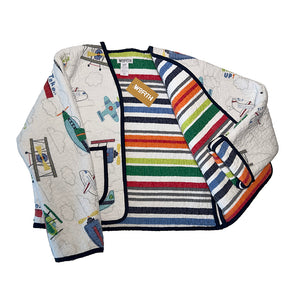 Hi, this is Chloe. I am a student in the fashion marketing management program. We are running our school retail store this semester. In this article, I am going to talk about my experience at Live Chic and introduce my favorite product from Live Chic.    My Experience with Store Management, Merchandise, and Product Selection at Live Chic.  Communicate with wholesalers to get the best price and enough products. Displaying the products in the store to make it more attractive and comfortable for customers to get the products. Regularly select the products. Stock the products that sell well and return...
---
• Canadian style • Cotton • fanshawe • jacket • livechic • Local Artisans • quilted • Quilts • sustainable • upcycled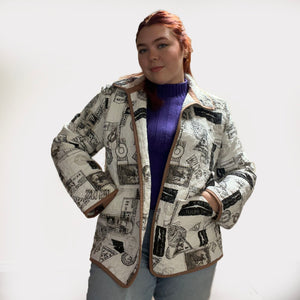 Hello! I'm Ana Mercader, a student in Fashion Marketing & Management at Fanshawe College.    As a fashion student, I keep learning how important it is to reuse, upcycle, and repurpose fabrics or any material to reduce waste and our carbon footprint. During my time at Fanshawe College, I got the opportunity to work at Live Chic, an in-campus retail store ran by students, for students (and faculty).    During my time working at Live Chic, I have learned a lot, I have been able to develop retail experience while having fun. Some of the tasks we do which I...