• accessories • Bracelet • gift ideas • Heartbracelet • Pinkbracelet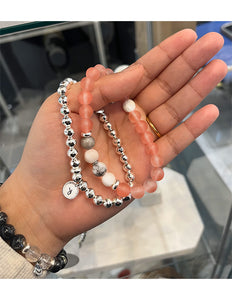 Hi I'm Nancy A student of Fashion marketing and management at Fanshawe college. I work as a visual merchandiser at our college's retail store which is Live Chic. I love working there because we promote sustainable local businesses with a different story. I like every brand and its line, but the "Six n Stone" is my favorite it's local and handmade. Fashion accessory Six n Stone presents all the pieces designed by Shannon Burnham and handcrafted by her and her small but devoted team. They concentrate on semi-precious stones, crystals, and high-quality supplies that are in line with our low costs....
---
Annually, on February 14th, many around the world celebrate Valentine's Day - the day to acknowledge love, friendship and admiration.  Although Valentine's Day looks a little different this year and there is not much to do in regard to going out, you can still enjoy a night-in or virtual date night with your significant other or friends. We can spread the love this year by keeping healthy and safe. Stuck on what to do? Here are some fun ideas!! Enjoy a hike outdoors on a new nature trail Order dinner from a local restaurant you haven't tried before Try out...
---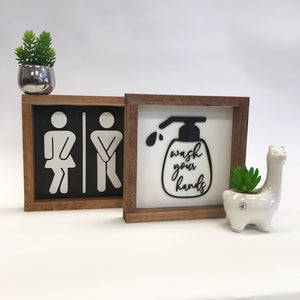 The perfect way to inspire you when working on your computer is to add great decorations,small decorations can also be great for gifts as well for anyone that loves to decorate their space. Some great decorations you can add are some plants! Some great small or large plants canhelp reduce stress and can even clean the air. Don't have a green thumb? No worries you can get some plants that are fake that still bring thesame feeling as real but less work. Wall art can really add fun to a room and help set a mood that will make you...
---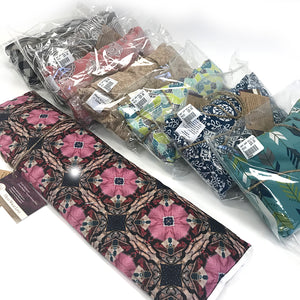 New fall products have arrived at Live Chic for the colder fall weather. These amazing flax seed neck warming pillows and eye meditation pillows from @HeatWrapLove are perfect for relaxing and healing at home. What's better than relaxing in bed with a neck warmer treating your neck pain or joint pain. Great idea for present or stocking stuffers for a loved one this holiday. These handmade pillows are made with a wide variety of patterns and colours. Inside of the flaxseed warmers there is lavender or mint essential oils used to help reduce anxiety. The pillows can be reheated in...