• Eco-friendly • environmental • fanshawe • fashion trends • livechic • Slow fashion • Sustainable clothing • Vintage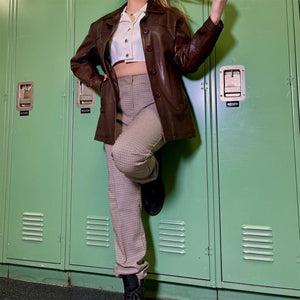 "The Story" was created as a sustainable fashion project by Fashion Marketing & Management students, where the students hand-curated every piece of clothing and accessories to give these items a second story. The Story´s Purpose The purpose of "The Story" is to promote sustainability. This collection also shows how people can be fashionable and have good quality pieces while supporting slow fashion. From denim pieces to dresses, every hand-selected piece has been curated to target men and women. Aside from clothing and accessories, the collection also features funky and vintage glassware like ceramic cups, wine glasses, plates, and more. Denim...
---
• dryer balls • environmental • fanshawe • laundry • reuseable • student made • sustainable • upcycled • wool • wools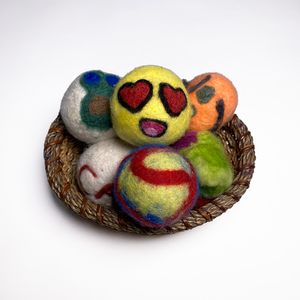 Hey guys! I'm Saleem. I am a student at Fanshawe College for Fashion Marketing and Management. I am writing on behalf of the 1st year Fanshawe students who make many of the products in the Live Chic store.  At Live Chic I am responsible for many key aspects for the operation of the store. Help decide what brands we will purchase Study financial statements and make trend predictions Using my merchandising skills to create effective displays Are you sick and tired of the hassle of buying, using and disposing of dryer sheets? Trust me, I am too. That's why I...