• accessories • airportbag • crossbody • quilted • summertravels • travelessentials • uniquedesign • upcycled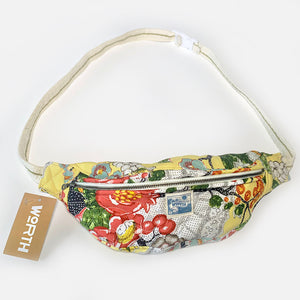 Hello friends! My name is Daniela and I'm a FMM student currently working at Live Chic every Monday. Throughout my shift I get to see all the new merchandise we receive and of course as fashion lover, it's hard to contain myself from buying all the goodies we have in-store. So, to make mine and your life easier, I have narrowed down my favourite item to the See the Worth Cocoon Crossbody Bag. Live Chic allows FMM students to gain real life experience operating a retail store. I have been able to work with my classmates to create in-store promotions that...
---
• accessories • Eco-friendly • new arrivals • reuseable • student made • uniquedesign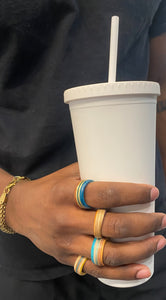 Greetings, I am Miles Adams, a Fashion Marketing & Management student currently studying at Fanshawe. - As part of my academic program, I am a dedicated student-worker at Live Chic, a retail outlet where I fulfill various responsibilities, including stocking and generating sales. During my recent shift, I had the pleasure of encountering a fascinating new product named Cut & Crafted: eco-friendly and sustainable wooden rings. - Through my work at Live Chic, I have had the opportunity to expand my knowledge of industry terminology, connect with local vendors, and engage with valued partners such as See the Worth.- The...