• dryer balls • environmental • fanshawe • laundry • reuseable • student made • sustainable • upcycled • wool • wools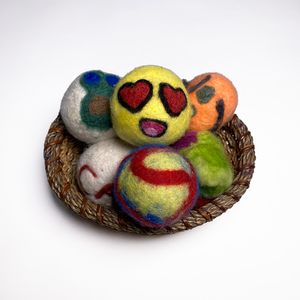 Hey guys! I'm Saleem. I am a student at Fanshawe College for Fashion Marketing and Management. I am writing on behalf of the 1st year Fanshawe students who make many of the products in the Live Chic store.  At Live Chic I am responsible for many key aspects for the operation of the store. Help decide what brands we will purchase Study financial statements and make trend predictions Using my merchandising skills to create effective displays Are you sick and tired of the hassle of buying, using and disposing of dryer sheets? Trust me, I am too. That's why I...
---
• accessories • Eco-friendly • new arrivals • reuseable • student made • uniquedesign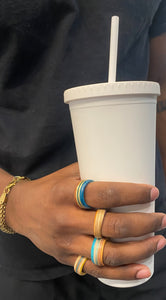 Greetings, I am Miles Adams, a Fashion Marketing & Management student currently studying at Fanshawe. - As part of my academic program, I am a dedicated student-worker at Live Chic, a retail outlet where I fulfill various responsibilities, including stocking and generating sales. During my recent shift, I had the pleasure of encountering a fascinating new product named Cut & Crafted: eco-friendly and sustainable wooden rings. - Through my work at Live Chic, I have had the opportunity to expand my knowledge of industry terminology, connect with local vendors, and engage with valued partners such as See the Worth.- The...