• Eco-friendly • environmental • fanshawe • fashion trends • livechic • Slow fashion • Sustainable clothing • Vintage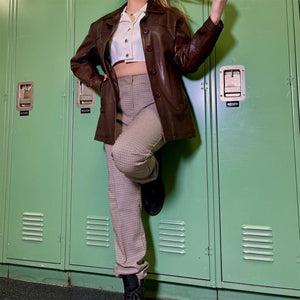 "The Story" was created as a sustainable fashion project by Fashion Marketing & Management students, where the students hand-curated every piece of clothing and accessories to give these items a second story. The Story´s Purpose The purpose of "The Story" is to promote sustainability. This collection also shows how people can be fashionable and have good quality pieces while supporting slow fashion. From denim pieces to dresses, every hand-selected piece has been curated to target men and women. Aside from clothing and accessories, the collection also features funky and vintage glassware like ceramic cups, wine glasses, plates, and more. Denim...
---
• accessories • Eco-friendly • fashion trends • Slow fashion • student made • Upcycled fashion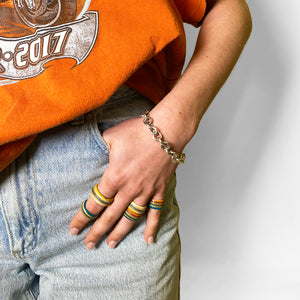 Many of our customers have been fascinated by one of Live Chic's newest additions, Cut & Crafted, which not only draws attention with its artistically distinctive display at the front of our store but also with the way their products are made! Cut & Crafted's sustainable rings are made from repurposed skateboard veneers. What's cool is that skateboard decks come in all sorts of colours and patterns, so each ring is entirely one-of-a-kind. By transforming discarded decks, these beautiful and eco-friendly pieces capture the essence of skateboarding.  Beyond their aesthetic appeal, these rings make a statement about sustainability. Skateboard decks...
---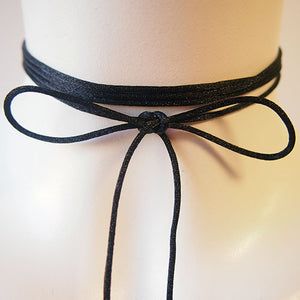 One of the newest fashion accessories for fall 2016 is the stretch lace choker. It's be seen on many fashion divas. It is so delicate and adds just the right finishing touch to an outfit.    Livechic.ca  is now starting to carry a few styles for this season.
---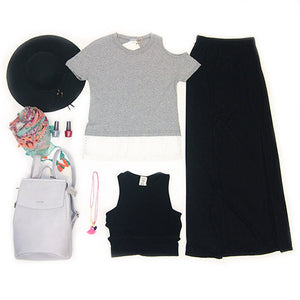 Fashion Merchandising students are newly back from their trip to Paris, France...what did they see? Classic styles are back in easy to wear and care for looks for spring 2016. Black and grey in combination with a colour pop were a popular find on the street and in the store. Exciting, eye catching colour pop examples include bright red, fuchsia, purple, and coral found in nail polish and scarves.  Spring 2016 pieces can be found at livechic.ca and our Fanshawe College location.