• accessories • Eco-friendly • new arrivals • reuseable • student made • uniquedesign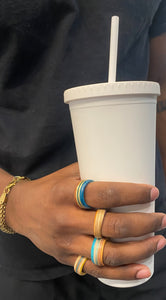 Greetings, I am Miles Adams, a Fashion Marketing & Management student currently studying at Fanshawe. - As part of my academic program, I am a dedicated student-worker at Live Chic, a retail outlet where I fulfill various responsibilities, including stocking and generating sales. During my recent shift, I had the pleasure of encountering a fascinating new product named Cut & Crafted: eco-friendly and sustainable wooden rings. - Through my work at Live Chic, I have had the opportunity to expand my knowledge of industry terminology, connect with local vendors, and engage with valued partners such as See the Worth.- The...
---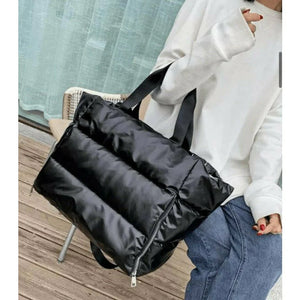 PreneLOVE - PUFFER HANDBAGS - comes in Metallic Blue and Black Our NEW premium Puffer Bags are a 'must-have' for serious handbag lovers.  Extremely lightweight, durable and fabulously fashionable, preneLOVE Puffer Bags are perfect for any occasion... just be prepared for OMG's from all your friends, family, co-workers and even complete strangers as these bags will definitely attract attention. All straps are adjustable from 27" to 52"   CLASSIC LARGE TOTES Our preneLOVE Totes fit snugly over your shoulder, looking sleek from the outside, while inside hiding plenty of room for your laptop, lunch, and whatever else the day throws your way. Comes in 4 styles. Available at...