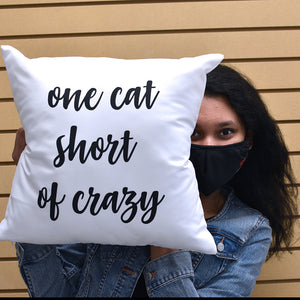 With summer just around the corner, we have some bright coloured cat themed tee shirts now available! These tee shirts have a small pocket on the front of the shirt, with a cat peaking its head out of the pocket.   Bright coloured- cat vibe tee shirts into your rotation before the spring is over!  Do you have a cat?! Let us know in the comment section below. Have a lovely caturday – Live Chic xox Joel
---
• accessories • living chic • Local Artisans

March 17th is St. Patrick's Day, a holiday celebrating Irish culture. This green themed holiday is celebrated all around the world! We have just recently received several new face masks! Even a couple of green face masks! Along with masks, we also just recently received jewellery photos below from The Brilliant Boutique and Six N Stone. Beautiful necklaces and earrings, available in store and online! Bored at home? Try these activities: Soak in the sunshine while listening to your favourite playlist If you live with others, play a board game or card game Find a new Youtuber you enjoy watching...
---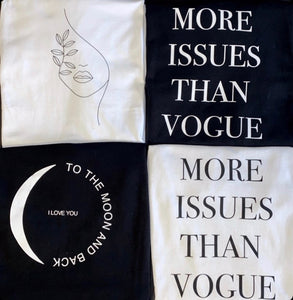 Make your way down to Live Chic at Fanshawe College and pick up a graphic tee! These tops are super cute to layer with your favourite fall outfit! Pick your favourite style and get ready to make a statement wherever you go! By Sarah
---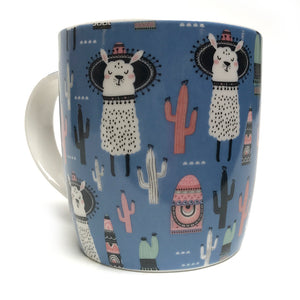 Comfort of a beautiful mug We all have a cup or mug that has just the right feel to it…just the right curve of the handle or the lip on the edge. Maybe it's the right function... it has the best lid that keeps it from spilling in your lap as you take a sip on your drive to work. Or…maybe it has the right message just when you needed that giggle or the  heartfelt saying that you can see every time you take a sip. Living chic means having those little moments on your own or giving them to...
---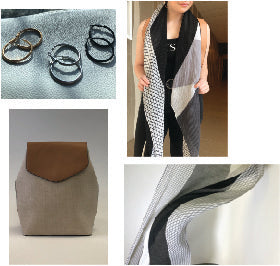 Here are a few pieces for someone who is always on the go and looking for chic complementary pieces to suits their busy lifestyle. So from work to school to travel, the neutral and minimalistic aesthetic appeal of this backpack makes it compatible with anything you wear.  Also, to complement the backpack, we've paired it with a staple black and white printed scarf and simple hoop earrings that add a beautiful finishing touch to your outfit.  Nothing is more fulfilling than finding the right match of accessories while living chic. Post by Angelina G