• dryer balls • environmental • fanshawe • laundry • reuseable • student made • sustainable • upcycled • wool • wools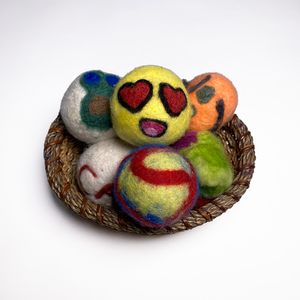 Hey guys! I'm Saleem. I am a student at Fanshawe College for Fashion Marketing and Management. I am writing on behalf of the 1st year Fanshawe students who make many of the products in the Live Chic store.  At Live Chic I am responsible for many key aspects for the operation of the store. Help decide what brands we will purchase Study financial statements and make trend predictions Using my merchandising skills to create effective displays Are you sick and tired of the hassle of buying, using and disposing of dryer sheets? Trust me, I am too. That's why I...
---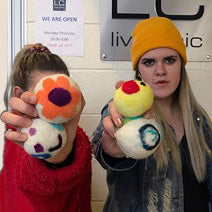 Live Chic is introducing unique dryer balls exclusively online at livechic.ca! Dryer balls are trending now more than ever because of their outstanding ability to save energy. Our dryer balls are made with love by our 1st yr Fashion Marketing and Management students at Fanshawe College. Our creative students have used sustainable 100% wool to design adorable and unique little dryer balls. Dryer balls help dry clothes more quickly than on their own or using a dryer sheet. They also help soften clothes by removing stiffness and wrinkles. Using dryer balls to naturally soften clothes and remove wrinkle instead of...
---

This
year
 we are developing our new direction...a direction of caring for our environment...